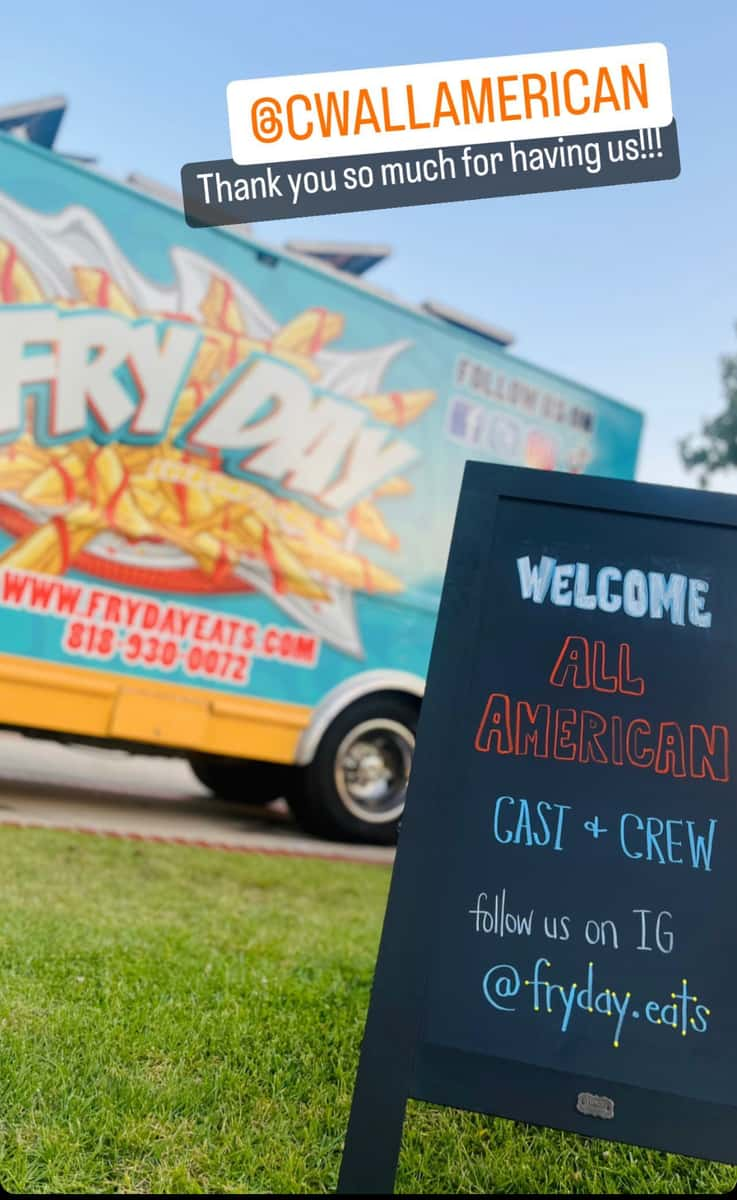 FryDay Feeds the Cast and Crew of The CW's Hit TV Show "All American"
FryDay Feeds the Cast and Crew of The CW's "All American"
FryDay food truck was recently on set for the hit TV show "All American," providing catering for the cast and crew. The FryDay team brought their expertise in production catering to the set, serving up delicious and satisfying meals throughout the day.
The cast and crew were raving about the food, with one crew member stating, "I don't usually get excited about catering, but FryDay really knocked it out of the park. The food was fresh, flavorful, and there was a great variety to choose from."
Lead actor Kareem Grimes also had high praise for FryDay, saying, "As someone who is constantly on the go and doesn't always have time to sit down for a proper meal, I really appreciated the convenience and quality of the food from FryDay. It definitely kept me fueled and ready for long days on set."
The FryDay food truck proved to be a hit on set, with many members of the cast and crew looking forward to their return. It's clear that FryDay is a go-to choice for production catering, delivering delicious meals that keep everyone satisfied and focused on the task at hand.