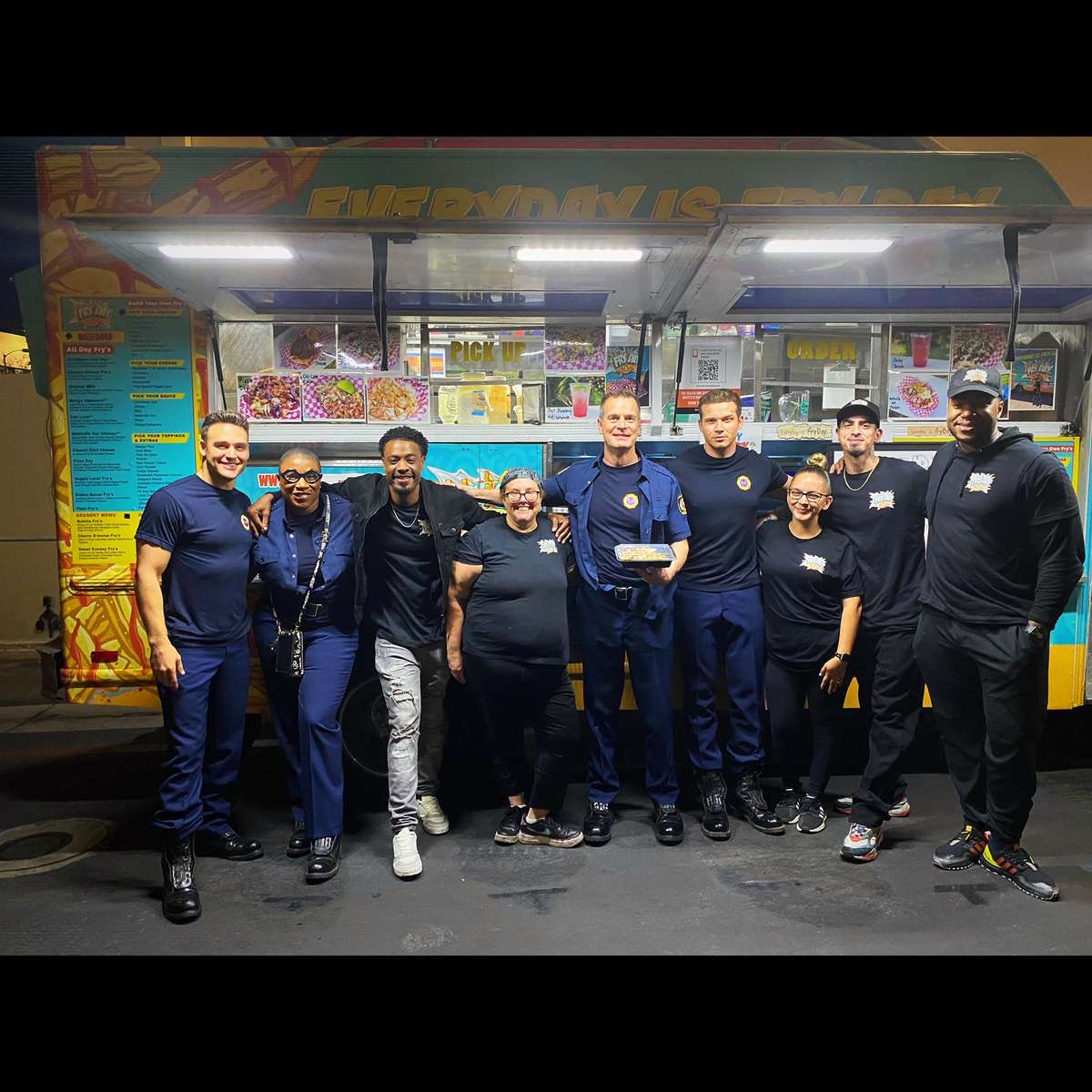 FryDay Feeds the Cast and Crew of Fox's Hit Show 9-1-1
FryDay Feeds the Cast and Crew of Fox's Hit Show 9-1-1
The FryDay Food Truck made a splash on the set of the hit FOX show 9-1-1 this week, serving up a variety of tasty loaded french fries to the cast and crew. Among the fan favorites were the Caribbean jerk fries, bursting with bold and spicy flavors, and the classic chili cheese fries, a tried-and-true combination that never fails to satisfy.
But it wasn't just the savory flavors that had the 9-1-1 cast and crew raving about FryDay. The food truck's fries were perfectly crispy on the outside and soft on the inside, making them the perfect snack on a busy day on set.
Overall, the FryDay Food Truck was a huge hit on the 9-1-1 set, and we have a feeling it won't be long before it makes a return visit. So if you're in the area and looking for a delicious and satisfying snack, be sure to keep an eye out for FryDay and give their loaded fries a try!